Der Shop für Musical-Fans und Professionals.
Wir versenden Gänsehaut-Feeling in die ganze Welt.
BUBBLY BLACK GIRL SHEDS HER... (2007 World Premiere) - CD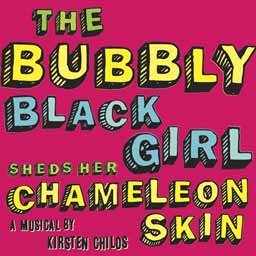 Kundenbewertung: -
Kategorie: Cast Recording, Musical CD
Sprache:

englisch
UPC/EAN: 791558441925
World Premiere Recording
Musik & Text: Kirsten Childs
Buch: Kirsten Childs
Künstler:
Cheryl Alexander, Duane Boutte, Darius De Haas, Angel Desai, Jerry Dixon, Jonathan Dokuchitz, Felicia Finley, Robert Jason Jackson, Lachanze, Adriane Lenox, Shayna Steele
---
Songliste:
BUBBLY BLACK GIRL SHEDS HER CHAMELEON SKIN

Welcome To My L.A.
Sweet Chitty Chatty
Smile, Smile
Dance Class
The Stake
Sticks & Stones
Pass The Flame
War Is Not Good
Brave New World
Give It Up
Belle Of The Ball
Beautiful Bright Blue Sky
Legacy
Who's That Bubbly Black Girl
Secretarial Pool
Pretty
Director Bob
Come With Me
Granny's Advice
Listen!
There Was A Girl
---
Sie kennen diesen Artikel?
Sagen Sie uns Ihre Meinung darüber und geben Sie hier Ihre Bewertung ab. Sie helfen dadurch anderen Kunden.