Der Shop für Musical-Fans und Professionals.
Wir versenden Gänsehaut-Feeling in die ganze Welt.
ROCKY (2014 Orig. Broadway Cast) - CD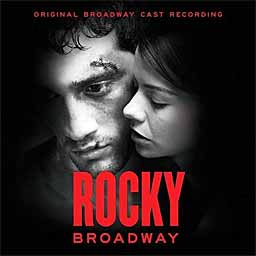 Kundenbewertung: -
Kategorie: Cast Recording, Musical CD
Sprache:

englisch
UPC/EAN: 0602537807666
Original Broadway Cast Recording
---
Songliste:

Ain't Down Yet
My Nose Ain't Broken
Raining
Patriotic
My Nose Ain't Broken (Reprise)
The Flip Side
Adrian
Wanna Know Why
Gonna Fly Now (Variation)
Fight From The Heart
One Of Us
Training Montage 1
In The Ring
Training Montage 2 / Eye Of The Tiger
Happiness
I'm Done
Southside Celebrity
Undefeated Man
Keep On Standing
The Fight: Round 15 / Gonna Fly Now
Finale
---
Sie kennen diesen Artikel?
Sagen Sie uns Ihre Meinung darüber und geben Sie hier Ihre Bewertung ab. Sie helfen dadurch anderen Kunden.