Der Shop für Musical-Fans und Professionals.
Wir versenden Gänsehaut-Feeling in die ganze Welt.
NEXT TO NORMAL (2009 Orig. Broadway Cast) - 2CD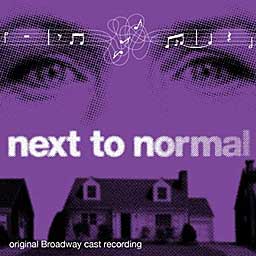 Kundenbewertung: -
Kategorie: Cast Recording, Musical CD
Sprache:

englisch
UPC/EAN: 791558443325
Musik: Tom Kitt
Text: Brian Yorkey
Buch: Brian Yorkey
Künstler:
Alice Ripley, J. Robert Spencer, Jennifer Damiano, Aaron Tveit, Adam Chanler-Berat, Louis Hobson
---
Songliste:
CD1:
Prelude
Just Another Day
Everything Else
Who's Crazy / My Psychopharmacologist and I
Perfect For You
I Miss The Mountains
It's Gonna Be Good
He's Not Here
You Don't Know
I Am The One
Superboy And The Invisible Girl
I'm Alive
Make Up Your Mind / Catch Me I'm Falling
I Dreamed A Dance
There's A World
I've Been
Didn't I See This Movie?
A Light In The Dark
CD2:
Wish I Were Here
Song Of Forgetting
Hey #1
Seconds And Years
Better Than Before
Aftershocks
Hey #2
You Don't Know (Reprise)
How Could I Ever Forget?
It's Gonna Be Good (Reprise)
Why Stay? / A Promise
I'm Alive (Reprise)
The Break
Make Up Your Mind / Catch Me I'm Falling (Reprise)
Maybe (Next to Normal)
Hey #3 / Perfect For You (Reprise)
So Anyway
I Am The One (Reprise)
Light
---
Sie kennen diesen Artikel?
Sagen Sie uns Ihre Meinung darüber und geben Sie hier Ihre Bewertung ab. Sie helfen dadurch anderen Kunden.