Der Shop für Musical-Fans und Professionals.
Wir versenden Gänsehaut-Feeling in die ganze Welt.
KOOKY TUNES (2002 Orig. Cast Recording) - CD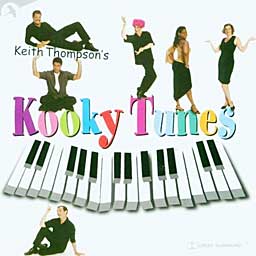 Kundenbewertung: -
Kategorie: Cast Recording, Musical CD
Sprache:

englisch
UPC/EAN: 605288136726
Label: JAY
DDD, Live
Musik & Text: Keith Thompson
Künstler:
Perry Pane, Vanessa A. Jones, Patrick DeGennaro, Jay Rogers
---
Songliste: (Spieldauer: 76:31)

Kooky Tunes
Hi...
Broccoli Head
Vegetable Medley
Gourmet Meal
Tabloid Trash
The Bigfoot Song
Hands On
Yes, This Is My Real Voice
Shaddup
Sucker
Crystal Powers
Shine, Shine, Shine
Haulin' Happiness (The Goo Goo Cluster Song)
Holiday Stories
A Fairy Outing
I Sent My Baby A Telegram
The Down And Dirty Delta Blues
I Got The Blues
The Dresser Drawer Blues
I Just Ain't Right
Brand New Day
What If
Kooky Tunes (Reprise) / Bows
---
Sie kennen diesen Artikel?
Sagen Sie uns Ihre Meinung darüber und geben Sie hier Ihre Bewertung ab. Sie helfen dadurch anderen Kunden.