Der Shop für Musical-Fans und Professionals.
CHARLIE AND THE CHOCOLATE FACTORY (2013 London Cast) - CD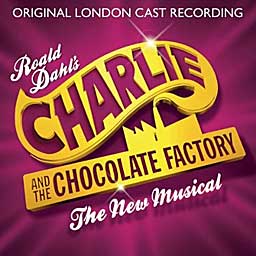 Kundenbewertung: -
Kategorie: Cast Recording, Musical CD
Sprache:

englisch
UPC/EAN: 794043174292
Original London Cast Recording - The New Musical
Musik: Marc Shaiman
Text: Scott Wittman
Künstler:
Nigel Planer, Jack Shalloo, Jack Costello, Douglas Hodge, Jade Johnson ...
---
Songliste:

Opening
Almost Nearly Perfect
The Amazing Fantastical History Of Mr. Willy Wonka
A Letter From Charlie Bucket
News Of Augustus
More Of Him To Love
News Of Veruca
When Veruca Says
News Of Violet
The Double Bubble Duchess
News Of Mike
It's Teavee Time!
If Your Mother Were Here
Don'cha Pinch Me Charlie
It Must Be Believed To Be Seen
Strike That, Reverse It
The Chocolate Room
Simply Second Nature
Augustus' Downfall
Auf Wiedersehen Augustus Gloop
Gum!
Juicy!
Veruca's Nutcracker Sweet
Vidiots
Pure Imagination
A Little Me
It Must Be Believed To Be Seen (Reprise)
---
Sie kennen diesen Artikel?
Sagen Sie uns Ihre Meinung darüber und geben Sie hier Ihre Bewertung ab. Sie helfen dadurch anderen Kunden.
Unsere Kundenbewertungen werden ausschließlich über unser Kundenbewertungsformular generiert und repräsentieren nur die persönliche Meinung unserer Kunden bzw. der User unseres Shops. Einträge werden vor Veröffentlichung von unserer Redaktion geprüft und unabhängig ihrer Wertung veröffentlicht. Ob der User der Bewertung das Produkt wirklich gekauft hat, oder im Besitz davon ist, kann nicht in jedem Fall geprüft werden. Es gibt bei uns weder gekaufte noch in Auftrag gegebene Kundenbewertungen.