Der Shop für Musical-Fans und Professionals.
CINDERELLA (2021 Orig. London Cast) - 2CD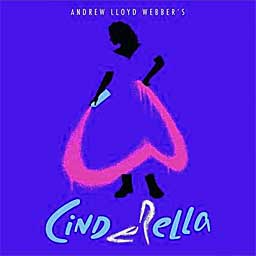 Kundenbewertung: -
Kategorie: Cast Recording, Musical CD
Sprache:

englisch
UPC/EAN: 602507430931
Musik: Andrew Lloyd Webber
Text: David Zippel
Buch: Emerald Fennell
---
Songliste:

CD1
Buns 'n' Roses
It Has To Be Her
Bad Cinderella
So Long
Unfair
Unbreakable
Hunks' Song
Man's Man
So Long (Reprise) / Introduction to Only You, Lonely You
Only You, Lonely You
The Queen's Boudoir In The Palace
I Know You
I Know You (Reprise)
The Village Square
Unfair (Reprise)
The Godmother's Shop
Beauty Has A Price
CD2
Fanfare
The Cinderella Waltz
The Ball
I Know I Have A Heart
Act 2 Scene 2
I Am No Longer Me
Moment Of Triumph
What Were You Thinking / Introduction to Far Too Late
Far Too Late
Ego Has A Price (Reprise)
The Wedding Fanfare
The Wedding March
The Ceremony
The Vanquishing Of The Three-headed Sea Witch
Man's Man (Reprise)
Marry For Love
Cinderella's Soliloquy
The Wedding Party
Finale

BONUS TRACKS:
Marry For Love (full version)
Only You, Lonely You (Todrick Hall version)
---
Sie kennen diesen Artikel?
Sagen Sie uns Ihre Meinung darüber und geben Sie hier Ihre Bewertung ab. Sie helfen dadurch anderen Kunden.
Unsere Kundenbewertungen werden ausschließlich über unser Kundenbewertungsformular generiert und repräsentieren nur die persönliche Meinung unserer Kunden bzw. der User unseres Shops. Einträge werden vor Veröffentlichung von unserer Redaktion geprüft und unabhängig ihrer Wertung veröffentlicht. Ob der User der Bewertung das Produkt wirklich gekauft hat, oder im Besitz davon ist, kann nicht in jedem Fall geprüft werden. Es gibt bei uns weder gekaufte noch in Auftrag gegebene Kundenbewertungen.